Replacement Doors
Passionate about perfection, Love Windows and Doors offer the best replacement doors. Our customers know they'll receive a trusted, professional and affordable service. We're fully qualified and have years of installation experience. Better yet, we'll treat your home like it's our own and will transform it into a space you'll never want to leave. So what are the best replacement doors, you ask? We'll tell you!
Doors with a difference
Available in a wide range of colours, glazing options and fittings, AluK's front doors come in single or double options. They also offer a stunning range of sliding doors and bi-fold-doors. AluK are based in the UK their door styles are both traditional and modernistic.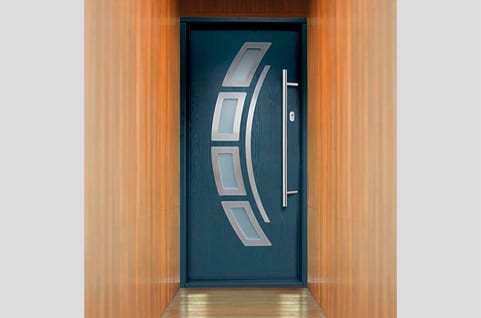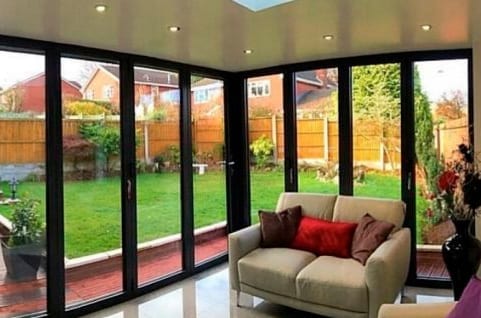 Made-to-measure
Thermally efficient, easy-to-open and very secure, Alutech will help insulate your home. Their high-quality aluminium doors are great for a renovation, extension or replacement. Plus, bi-fold doors are the perfect way to bring the outside in.
Fresh style for your home
At the forefront of home security, Bereco's timber doors add a quaint style and substance to any home. From contemporary front doors to beautiful internal doors and French windows, you can create the look you've always wanted when you choose Bereco doors.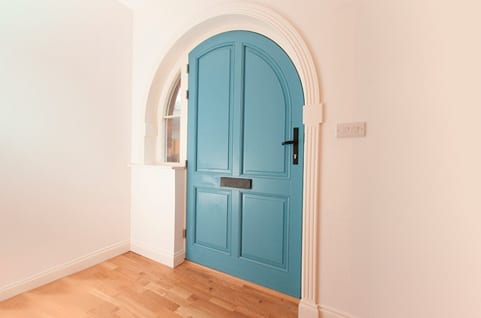 Time to ring the changes?
With an eye-catching and innovative range, Doorco's thermally efficient doors are guaranteed to make an impact. Built using state-of-the-art materials, they offer a wide range of glazing options, along with a great choice of accessories and colours.
Beautiful, practical composite doors
Manufactured in the UK and with a commitment to fast delivery, Door Stop offers a huge range of composite and solid core doors that fit beautifully with your home's character and style. Their doors are also reglazable, so you can simply change the glass and not the whole door if the glass breaks.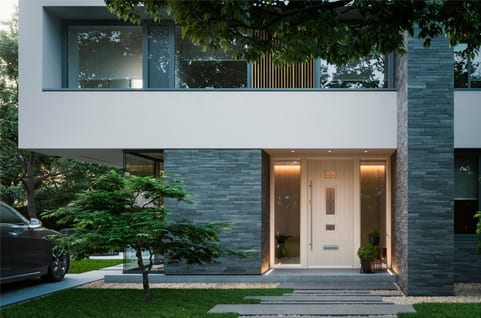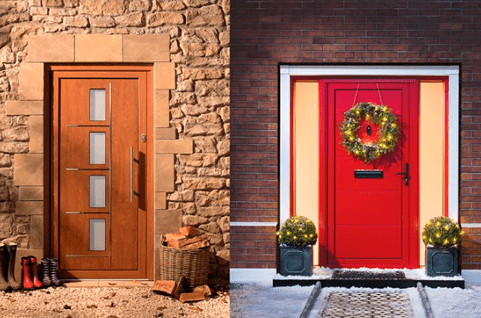 The latest in door technology
Rooted in contemporary high-quality doors, it's no surprise that these are some of our most popular products. With their modern designs and precision manufacturing, these doors feature advanced security and thermal efficiency.
Doors that stand out
Combining tradition with innovation, Palladio have brought customers the latest in quality door design and technology. With 27 different styles to choose from – featuring a range of colours – you can find the right combination for home sweet home.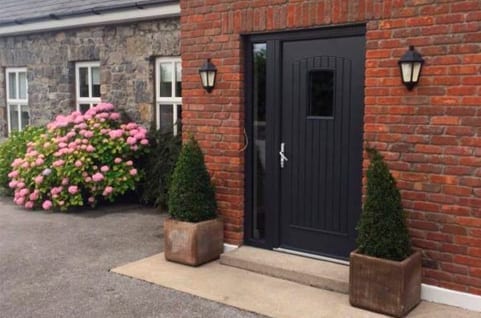 The best of all worlds
Entirely UK-based, Solidor's composite doors use a range of materials to ensure that the door is as long-lasting and secure as possible. With a wide range of styling and colours to choose from, Solidor offers beautifully classical and traditional doors as well as the modern variety too.
Book a consultation
Whether you need to urgently replace your doors or are considering transforming your abode, we're looking forward to talking to you. All our work starts with a call or with you filling out our enquiry form to get started. Our consultation process can either be done in person or over the phone. Its purpose is to learn exactly what you're looking for and whether we can find the best replacements for your door.
Copyright © 2021 DG INSTALLATIONS SURREY LTD
All Rights Reserved.
Copyright © 2020 DG INSTALLATIONS SURREY LTD All Rights Reserved.