Rio Flush Fit Windows
Feeling flush? That'll be down to Rio's fit windows!
Reinvented for modern life, these designs replicate traditionalism with the benefits of sustainability. Utilising uPVC (or PVCu depending on where you're from!) these windows challenge traditional timber options for a variety of reasons: 
Enhanced Security
Concerned for the safety of your family? Worried your possessions may go walkies when you're not at home? The Rio flush fit range of windows are PAS24 security accredited. All to give you peace of mind and an added level of security to your home. 
Weather performances
Now, we know what you're thinking. Any good window keeps the rain at bay. Trouble is, you'll regret not looking into whether it will keep the weather away. Imagine it takes a turn for the worst and you're left with a lagoon in your room? Fear not. Rio achieved the highest BSI rating for protecting your home from the elements. 
"A" Energy efficiency rating
Save money and the planet? Should be a no-brainer . . . right? Not exactly. Most windows are not as efficient as you may think, meaning all that money you've spent on your heating bills . . . Yeah, it could be a lot less. Thankfully, Rio's flush fit range are doing their part to prevent climate change. We're not soothsayers but as of late, the planet's not been a happy chappie. It might not feel quite so disastrous right now but we need to secure a future for our children. Plus, you save money in the long run from heating bills! Seems like a win-win.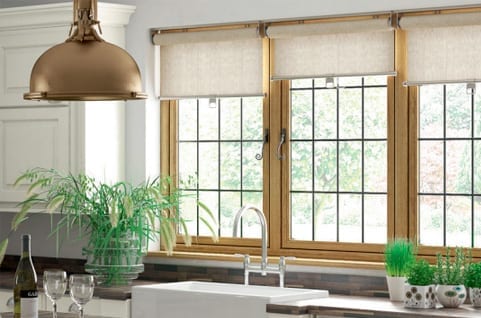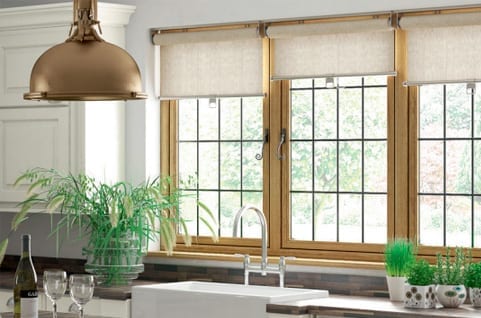 Virtually maintenance free
Unlike timber, uPVC doesn't need annual maintenance to ensure it's kept in tip-top order. That's right, no fuss! In fact, its chief selling point is "Fit & Forget" for this very reason. This practicality prevents disturbing your day-to-day functions. Meaning more time for yourself and more time for your family. After all, windows are for looking through, not seeing to!
Noise reduction
Picture this: it's Bonfire Night. You've got an early start but fireworks are sparking and the dog won't stop barking. It's carnage. The whole house is a pandemonium and all you want is a good night's sleep. Well, if you choose to use Rio, you can shut off the outside world and live out a sense of Zen tranquillity.
Available in a variety of colours
Typically speaking, colour and style are the first things customers look for in a design. Windows are more or less the eyes of you home and REHAU have always been at the forefront of coloured profiles. With an illustrious range of foil laminate colours to choose from, go traditional or give your home that modern touch. Whatever your preference, the flush fit range are exceptionally generous.
Stylish. Secure. Sustainable. Fit and forget with Rio!
Copyright © 2023 DG INSTALLATIONS SURREY LTD
All Rights Reserved.
Copyright © 2023 DG INSTALLATIONS SURREY LTD All Rights Reserved.