Flush Fit Window
Fancy flawless flush fit windows? Contact Love Windows & Doors. We revel in transforming homes and our expertise ensures flawless results. Whether it's your home or workplace, we're passionate about performing perfection. Why? Because we cater to clients who want windows that wow!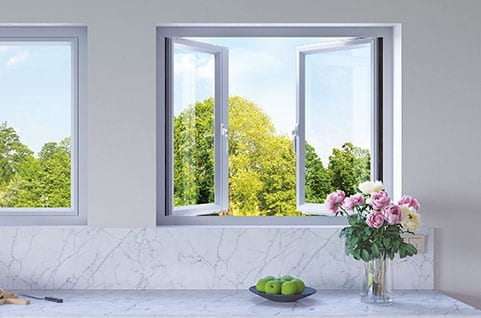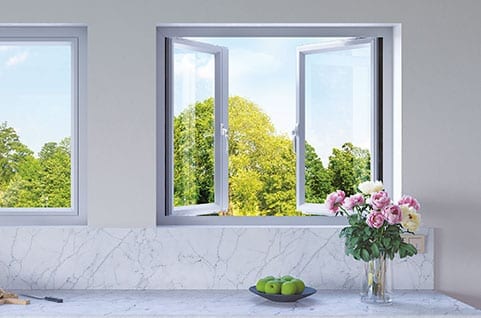 Fit and Forget
If you're specifically after flush fit windows, we'd be fools not to suggest Rehau's Rio Flush Fit. Manufactured in the UK, they're thoroughly tested to ensure the best performance. These windows never fail to bring a smile to our faces let alone our customers'. Reinvented for modern life, these designs replicate traditionalism with the benefits of sustainability.
Energy-rated 'A', the Rio Flush Fit are a no-brainer and it's no wonder why they're so popular with our customers. Climate change is a day-to-day struggle. Yet, when you make the change to energy efficient windows, you'll soon see how much you're saving on heating bills! It's mad to consider how much households spend to keep themselves warm, only to frit it away due to poor insulation. This means less spent on heating and more spent doing your bit to combat climate change. Picture that peace of mind!
'Fit and forget' is how Rehau refers to their range of stunning windows. We're willing to guess that's because of their strong focus on sustainability and ease of use. Featuring clean frames for a minimalist, yet emboldening impact on your property. Rehau also offer a subtle, yet cost effective substitute for aluminium. This grey laminate finish works wonders and would fit in at any home. Yet, if you're after something quainter, Rehau offer traditional finishes that work wonders. With a gleaming reputation for quality, we'd be happy to introduce you when you book a consultation.
Copyright © 2023 DG INSTALLATIONS SURREY LTD
All Rights Reserved.
Copyright © 2023 DG INSTALLATIONS SURREY LTD All Rights Reserved.