Garden Doors
Garden doors needn't be demure. We provide the most elegant and sophisticated bi-fold and sliding doors on the market. These aluminium entryways will open up any room to the world. Secure, yet easy-to-open, they're enhanced with safe glazing and optimal insulation.
They're not just a lush spectacle, they're an innovative way of flooding your home with natural light. An ideal invention for light retention, you'll keep the sun in and the weather out. In fact, we'd also go as far as to say these garden doors are form reformed. Want them to open from the outside in or inside out? Slide left-to-right? Whatever your preference, they're capable of aligning with your decision.
Built with seamless transitions in mind, these garden doors are an idyllic solution to accessibility. Have a contemporary or traditional style in mind? With a wide selection available, we have you covered. So, bring the outside in and enjoy your garden from the warmth of your abode today.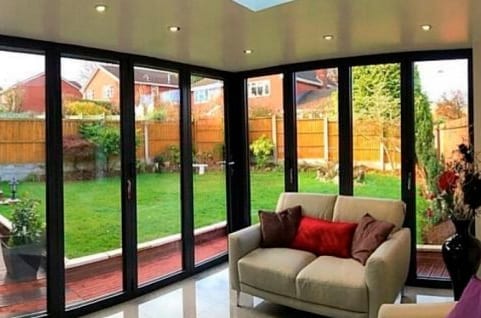 Our Suppliers
At Love Windows & Doors, we believe it's best to work with what you love and we love working with our suppliers. We know they ensure all the fine details are undertaken with due care and responsibility. How do we know this? Our excellent feedback, repeat business and dozens of recommendations speak volumes! Now, we could rabbit on about our how much we're appreciated but the praise also lies with our suppliers.
Although Love Windows & Doors fit things to your needs, we don't manufacture our goods in-house. Instead, we've carefully selected reliable products from AluK, Alutech Systems and Origin. Through years of experience, we know these manufacturers share our ethos. This way, you can get the products you want at an affordable price – without compromising on quality.
Get in touch for quality garden doors
We're experienced fitters of windows and doors, who revitalise homes and make them something customers are happy to return to. Yet, with that in mind, we don't solely work residential. So, if you have a commercial outlet you think would benefit from our approach, then give us a call. We'll provide you with a reliable, professional and affordable service.
After a sure-fire statement piece? We like to be on first-name terms so that we can work closely with you on your sumptuous spectacle. Plan on more than the one job? Once you get in touch, we'll contact one of our suppliers – AluK, Alutech Systems or Origin – and arrange a quote.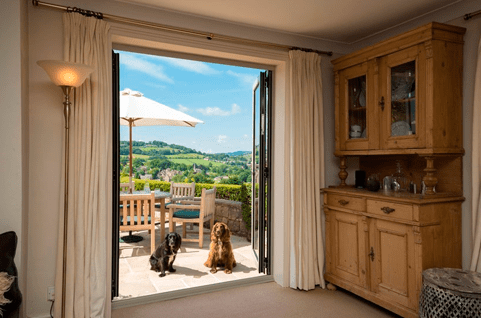 Copyright © 2021 DG INSTALLATIONS SURREY LTD
All Rights Reserved.
Copyright © 2020 DG INSTALLATIONS SURREY LTD All Rights Reserved.